South Summit chose 40 finalist startups to participate in the South Summit Mexico meeting on December 3 and 4. On that date, the selected projects had the opportunity to present their proposals to the most important actors of the ecosystem in Latin America and Europe in a meeting organized by South Summit with the collaboration of BBVA as Ecosystem Partner, INADEM (National Institute of the Entrepreneur of the Government of Mexico) and Iberia as the official airline.
TRACKCHAIN is one of the 40 finalist projects that were chosen among more than 300 startups from around the world by a committee of experts, who have taken into account, among other aspects, project innovation, economic viability, scalability, team of professionals and if it arouses interest for the investment.
Among the chosen startups, the most represented country is the host, 35% of the projects have been created in Mexico, but come from a multitude of countries: from Colombia and the United States, 10%; Argentina, Brazil, Chile and Ecuador have a representation of 7.5%; while Spain and Uruguay share 5%; Finally, 2.5% of startups come from Venezuela and Israel. Another fact to note about the finalists is that 40% of startups were founded by women, which increases the representation of entrepreneurs in the ecosystem. More than 56% of startups generate employability in their cities and have more than 10 employees on staff; In addition, 53% are in the scale up phase. As a significant fact, in its search for business development, 90% of the startups selected for the South Summit México meeting sought to create strategic agreements with other corporations.
As for the industries to which the finalists belong, they range from Fintech to Industry 4.0, Energy & Sustainability, Smart Mobility, EdTech and Smart Travel.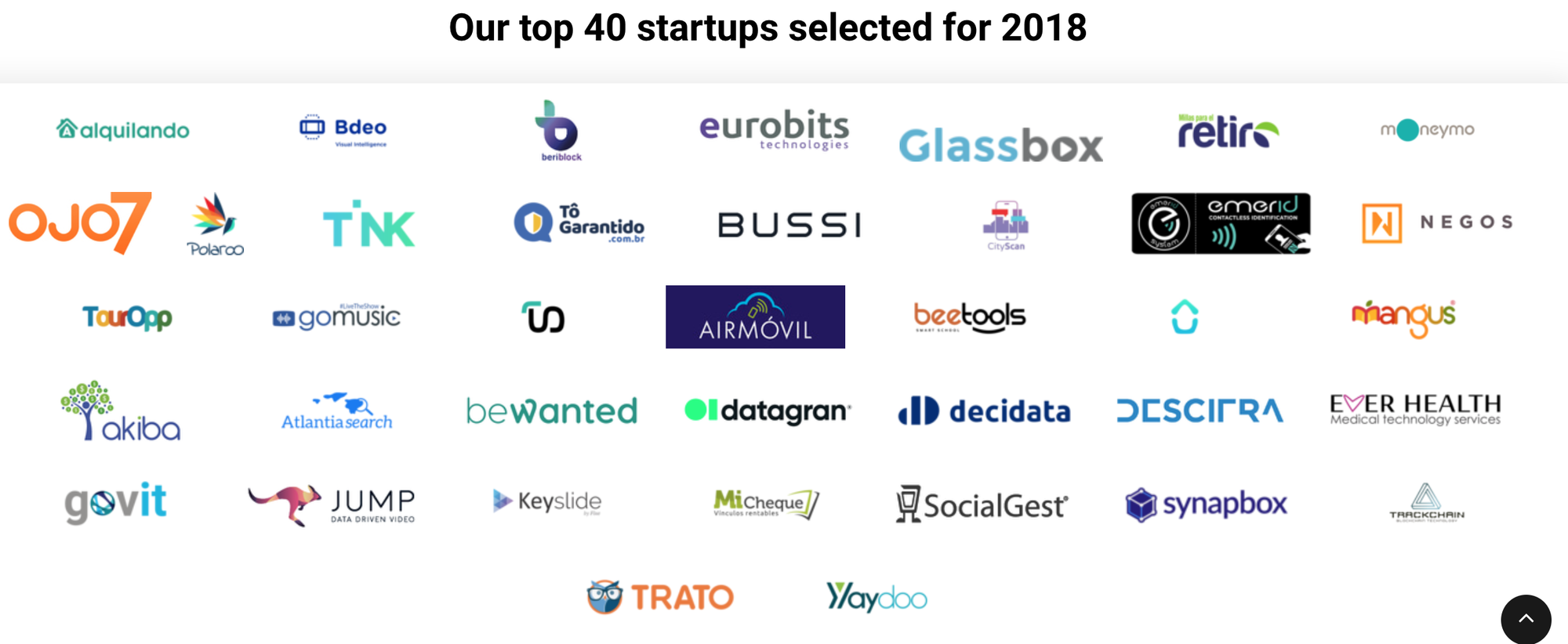 The finalists attended on December 3 a Bootcamp in the WeWork Reforma Latino space in Mexico City, where they received training and a master class. The next day, the South Summit Startup Competition took place in the Public Project Prim area of Mexico City, where the winners were presented.
In addition to the Startup Competition, the leading meeting in innovation also featured different content panels, highlighting a specific one on Open Innovation where representatives of leading international innovation companies discussed the growing popularity of open ecosystems to encourage innovation in the organizations.
For the first time important actors of the global entrepreneurial ecosystem met in the Aztec country. South Summit Mexico was attended by more than 50 investors from Japan, Israel, the United States, Europe and Latin America, among which are Idris Sami from Hummingbird Ventures or Jeffrey Char from J-Seed Ventures, Jay Reinemann from Propel Venture Partners , Christine Chang of StartupBootCamp & Finnovista or Omar Arab of MTCP Ventures. Also present will be a large number of innovation leaders of recognized international prestige, among which Leonard Boord of Tokenizo, Bundeep Ranghar of Premfina, Nabil Malouli of DHL or Tara Cemlyn-Jones of TCJ Fintech Advisory.